In this tutorial I want to answer to all the questions I usually get about scambaiting.
Lately a lot of people are getting into this so I decided to write down some helpful and simple tricks to have some fun and being safe while messing scammers up.
One of the most asked question is:
· How do you call scammers?
Never, never, NEVER use your number!
Usually scambaiters use a VoIP number to call scammers.
This can be obtained via textnow, talkatone or some paid voip service.
· Which VoIP shall I use?
It really depends by what you need.
This is one of the best solution for two reasons:
It is for free and you can sign up without giving any real credential.
Textnow is actually available in different Countries, remember to pick up a valid US area code so you can easily call scammers pretending to be an American citizen.
What to say… this service is really providing a really poor audio quality but it can be handy.
In case you need another number when scammers gonna block your main one… this will help you out!
This is the best quality so far, it is a paid service, you have to give them your ID and if scammers block your number… you can simply spoof your number and keep bothering them.
· Where do I find scammers phone numbers?
This is a great service, it is for free but I strongly suggest you to donate something for such a cool project.
You can use Brave browser to donate them BAT.
Otherwise you can use bitcoin or SubscribeStar.
Why I am telling you this?
Because on bobrtc you can find scammer numbers and you can call them absolutely for free!
Once you call a scammer you will have a random phone number which can be used outbound only.
This means you cannot receive calls on bobrtc.
This might be the most famous website to publish and get numbers as well.
Scammers are really not happy when all their information end up here.
This is because it will mess up their SEO which it means their "business" will lose money and reputation.
So I recommend to use this website to find phone numbers but also to publish them!
More details you will put in your post, more scammers are going to cry!
This website is used to share emails and phone numbers of scammers.
I didn't use it much yet but it seems quite interesting and well done.
This is something which I am doing since a few months and is always fun.
Might be a bit unconventional but is definitely working.
Basically BBB is really used/abused by scammers so is possible to spot them just browsing the Better Business Bureau website.
Since this might take some experience I linked the scam tracker to make your life easier.
In this way you can see the latest scams which got reported and you can eventually find companies name and phone numbers.
· Which vpn do you recommend?
You will find so many VPN nowadays, so which one of them is the best?
Some people will tell you NordVPN or Windscribe, personally I like to let you compare by yourself.
Simply go on this website: https://www.safetydetectives.com/best-vpns/
In this way you can easily see which VPN are more reliable especially regarding logs and jurisdiction.
A good VPN should be located out of the Five / Nine Eyes countries.
Also it should have no logs and the best would be to also provide some anonymous way of payment.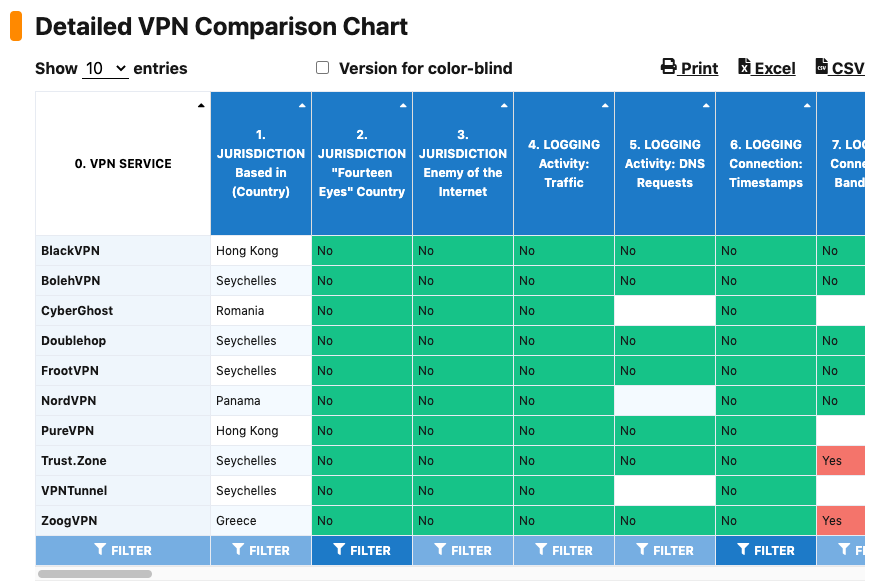 So take your time and pick up something which is fitting your needs!
You can also compare the different prices, in this way you should be able to get a good VPN without spending too much.
· How can I create my fake identity?
When it comes to scambaiting you want to create a credible fake persona.
This means you want to have an email, name, address and eventually a credit card.
Email
One of the best solutions is to create a new gmail account, scammers will never question that and they will believe they are talking with a victim.
You can also create an email using tutanota or mail.com
If you want to troll scammers and have a lot of fun then you can also use gemail.pro
This has been created by the Scam Fight Club team, accounts are reserved to Patreon supporters, you can click here to support us and get a gemail account.
Address
Once you have your email you can focus on creating a fake address.
Usually I just go on google maps and I start browsing for empty buildings or parking lots.
You don't want to give an address of an innocent person, so I always suggest to take a bit of time for this.
SSN
This comes really handy when you deal with SSA scammers.
I usually go on https://www.ssn-verify.com/generate
Keep in mind that scammers can check when a SSN has been issued so let it match with your fake age.
Credit Cards
Scammers will often try to steal your credit card or charge it.
The best solution so far to mess them up is to use privacy.com
This will let you generate virtual credit cards and you will be able to see who is trying to charge you.
This means you will be able to see which is the company that scammers are using to charge their victims.
There is to say this service is working only if you are living in the US.
If you are not living in the US you can just generate a valid credit card number.
Scammers won't be able to charge you but they will definitely get confused.
My favorite website to generate credit cards is: https://namso-gen.com/
I would suggest you to generate 100 of them then you go on MrChecker and check which one of them is actually "valid".
Keep in mind that scammers will most probably ask you which card you have so don't forget to check which kind of card you generate.
To make your life more easy I will share some valid BIN you can use to create fake credit cards:
47xxxx1221xxxxxx
379795xxxx01008
46xxx63x251xxxxx
4xxxxx202294xxxx
Keep in mind that these cards are ONLY for scambaiting.
Do not try to use this method to buy stuff online, it won't work and isn't legal.
Pictures
You might need a picture of yourself to show to scammers.
I would recommend thispersondoesnotexist.com
In this way you will not share anyone else picture, keeping innocent people safe and still having a decent photo which you can show to scammers.
· How do I set up a Virtual Machine?
This is one of the most asked question, luckily for you some scambaiters released exports of their VM so you can easily import it in your PC.
If you want to use Virtual Box (it is for free) then you can download the VM made by bobrtc.
This VM is based on Windows 7, click here to download.
If you want to use VMWare (paid software) then you can check the Modder Paul Huckers website.
There you will find be able to choose either Windows 7 or Windows 10.
In this way you will not have to go manually and configure each and everything.
Basically you will just need to import the file in your VM software and you will be ready to go.
· How do I get a fake bank?
Some scammers will actually ask you to login your bank in order to scam you.
This usually happens with the "refund scammers".
LSDenver Bank
This is the best bank you can get for free!
To keep everything private and away from scammer's eyes we ask you to apply using this form.
We will get back to you with more information, login details and so on.
· Do you have any other question?
If you have any other question or if you would like to suggest some other resources for scambaiters, just contact me and I will be happy to help.